Grand Opening Announcement
Hana Don Japanese Cuisine & Bar @ Fairview Mall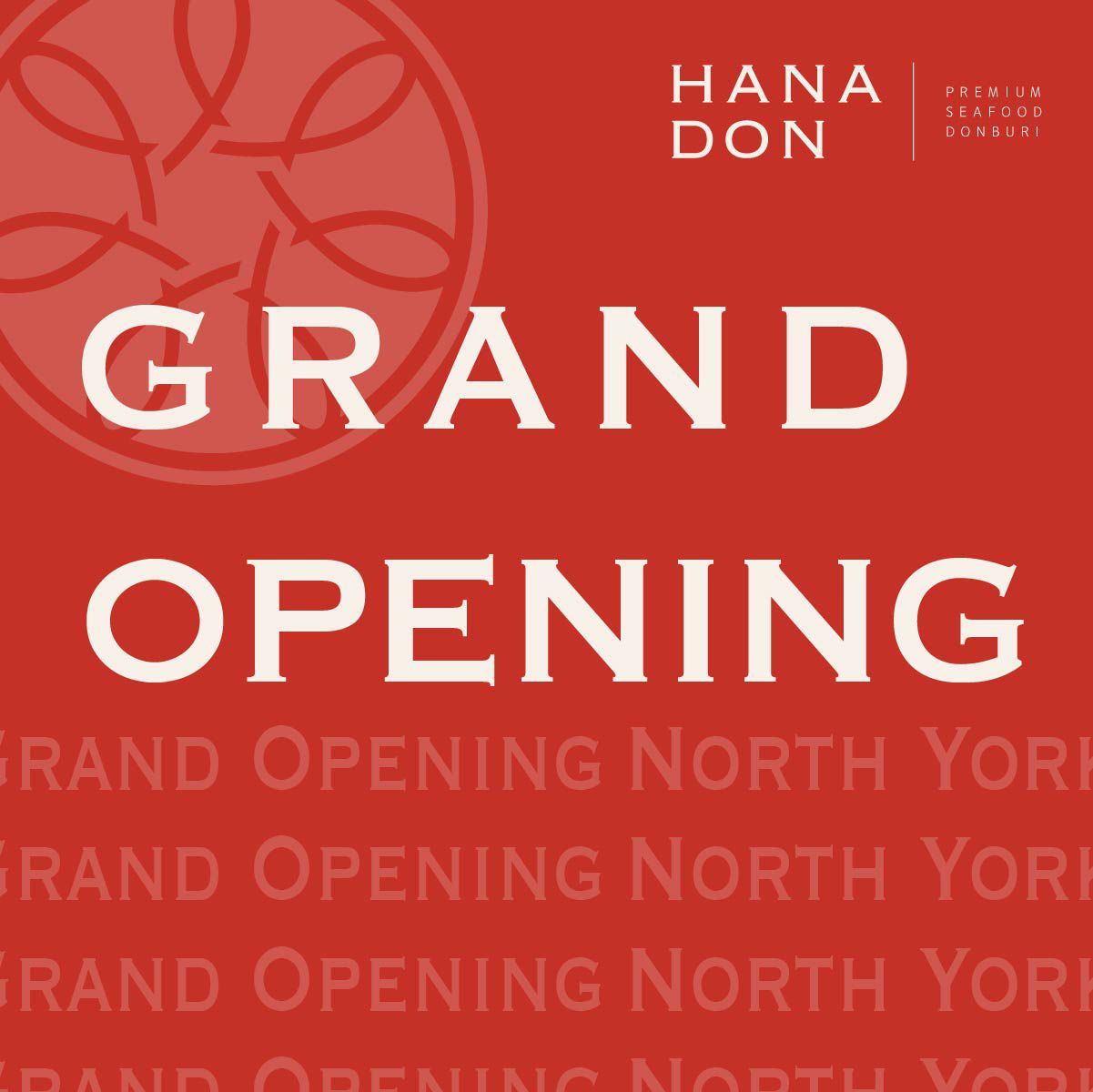 Hello friends, Family, and Valued Guests! 
We are absolutely thrilled to announce that the WAIT IS FINALLY OVER!  Well, almost!  Our new full-service restaurant at Unit 2020-1800 Sheppard Ave (Fairview Mall) will officially open on April 23, 2022.
This has been a plan for over one year in the making, and we hope you know just how much we've appreciated your support and patience through it all.  We truly couldn't have done it without you.
In addition to the gorgeous new space, we are excited to FINALLY give you a taste of:
+ Insta-worthy fresh, local & delicious menu items as well as revisit your classic Hana Don favourite Donburi, sashimi, katsu, catering, and more!
+ Full table service as well as takeaway orders.  
+ And so, so, SO much more!

While we manage the initial wave of guests if you could please come to the store or call us at 416-502-1234 to make dinner reservations.  We, unfortunately, cannot take emails, or social media messages to confirm at this time.
We look forward to showing you our fresh new digs and having you for a meal or tasty beverage very soon.
From all our staff, thank you!  We are so excited to have you join us in the next chapter of Hana Don's journey.